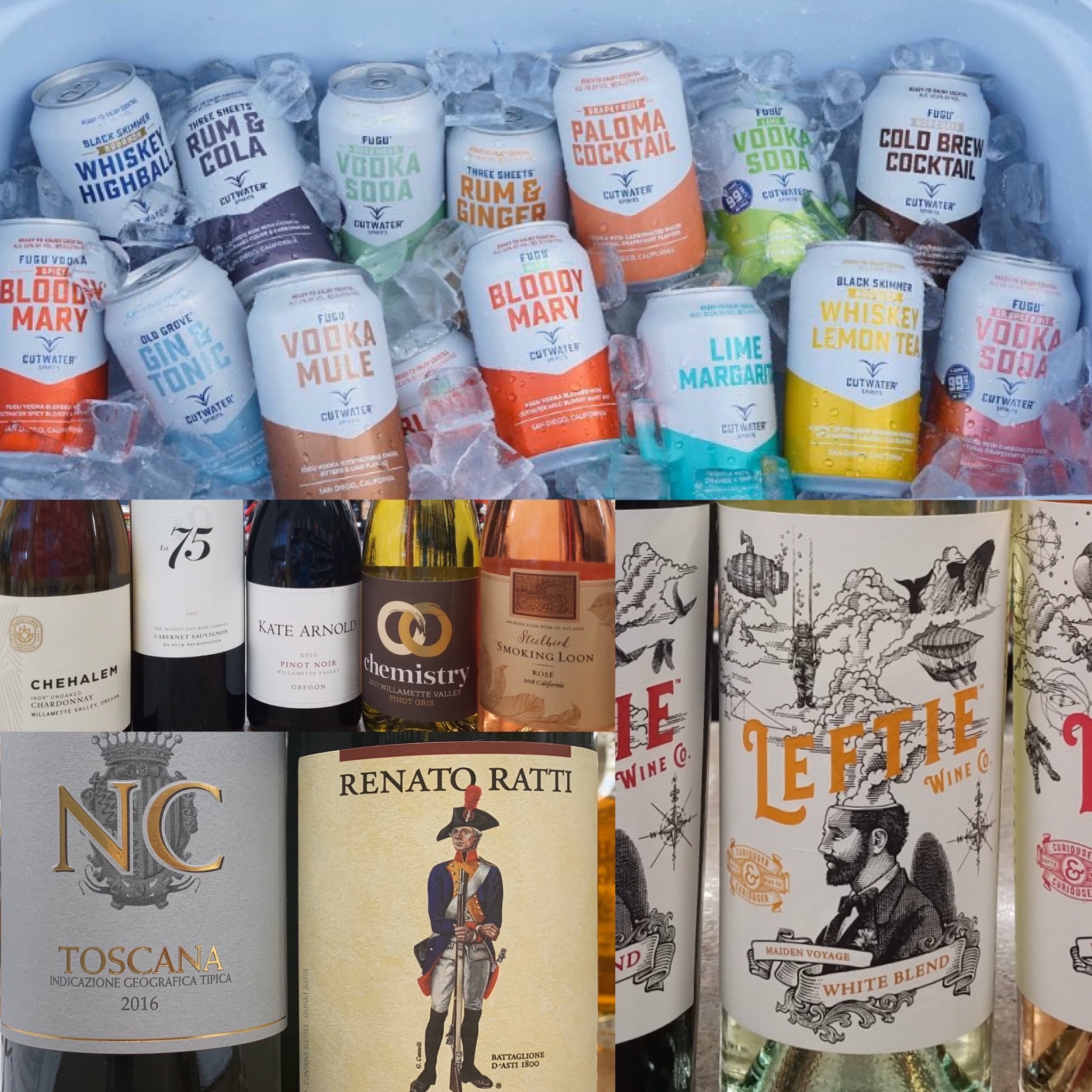 Location: Happy's
Friday, November 8, 2019 ~ 4:00PM - 6:30PM
Stop by and try some handy-dandy canned cocktails from Cutwater Spirits. They'll be here 4:30-6:30. These cocktails are prefect for tailgating, camping, or vacationing without having to bring all you mixers and bar wares along for the ride! We'll have the following for you to try: Lime Margarita, Whiskey Lemon Tea, Rum & Cola, Mild or Spicy Bloody Mary, and Vodka Mule.
Cask & Cork from 4pm-6pm. They will be sampling Chehalem Inox™ Unoaked Charonnay, The Seventy Five Wine Company Cabernet Sauvignon, Kate Arnold Pinot Noir, Chemistry Willamette Valley Pinot Gris, and Stellbird Smoking Loon Rosé.
Mindy from Johnson Brothers will also be here from 4pm-6pm with a great selection of wines. Here they are: Argiano Toscana, Renato Ratti Barbera D'Asti and three wines from Leftie Wine Co. - Red Blend, White Blend, and Rose Blend.